Simplify complex processes with nodes.
Nodes in iograft are blocks of Python code that represent a single "unit" of processing. With explicit inputs and outputs, nodes can be reused, exchanged, and upgraded without affecting the process as a whole.
Design & monitor processes with ease.
With an intuitive visual interface for building and monitoring processing graphs, iograft allows both engineers and non-engineers to design and interact with automated workflows like never before.
Explore full features list
Reduce the amount of engineering time lost to debugging.
Pinpoint the source of errors quickly and efficiently. Inspect the data coming into and out of nodes, and easily re-run failed nodes with new inputs.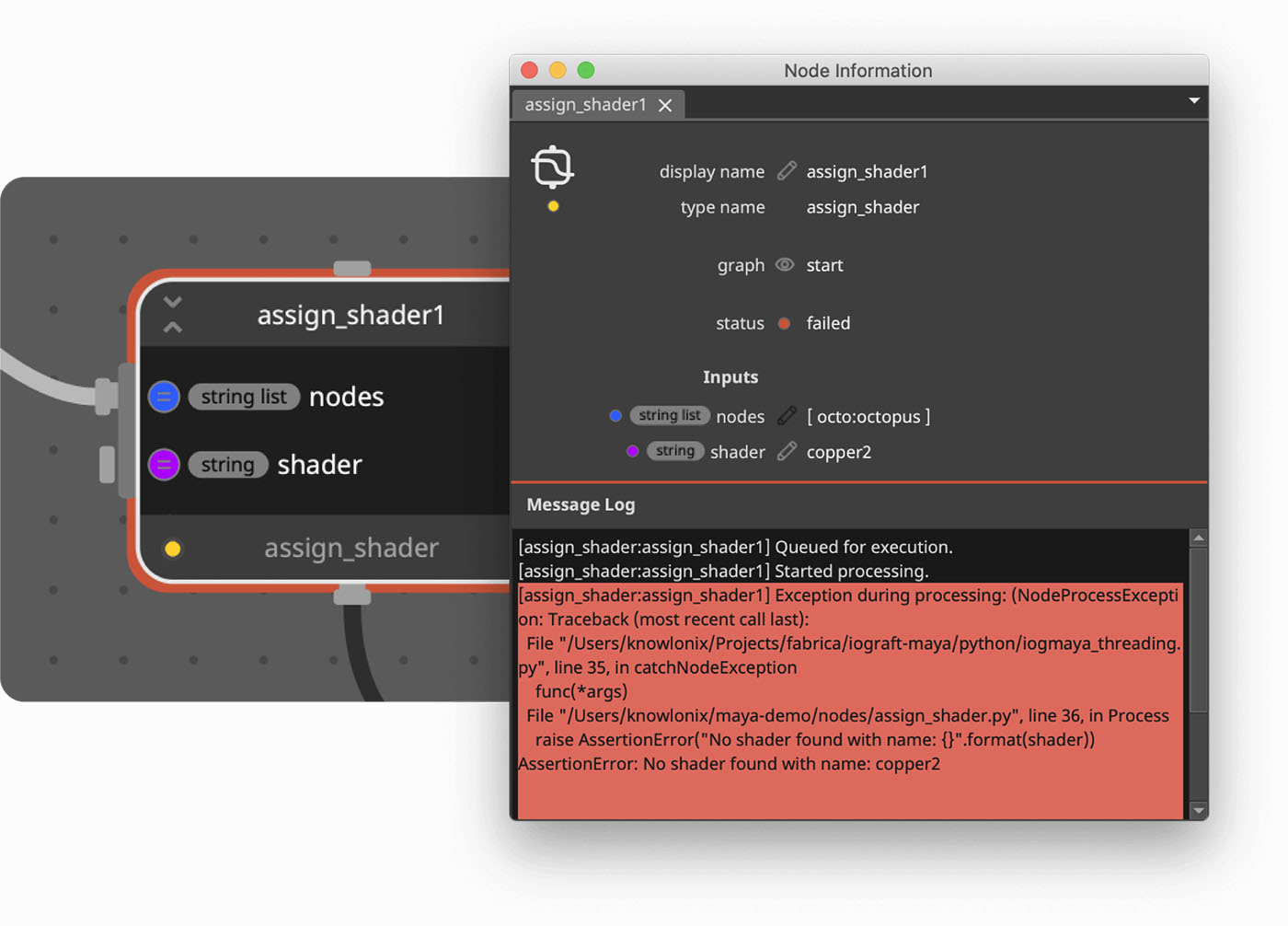 Coordinate processing within and between your existing tools.
iograft's Python API allows it to be used within any Python-enabled application. With support for managing processes that span multiple applications and environments, iograft enables next-level connectivity.